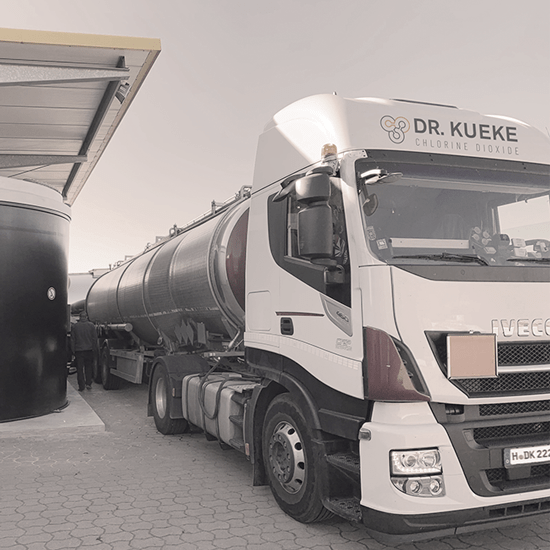 THE CHLORINE DIOXIDE COMPANY
As a leading manufacturer of biocide in the chlorine dioxide sector, we offer professional users comprehensive solutions for the production and application of this highly effective active ingredient.
We cover the entire spectrum from sodium chlorite solutions as a starting material and various systems for the production of chlorine dioxide to patented system technology.
Intensive research, continuous development and compliance with regulatory requirements ensure that our products can be used safely and efficiently.